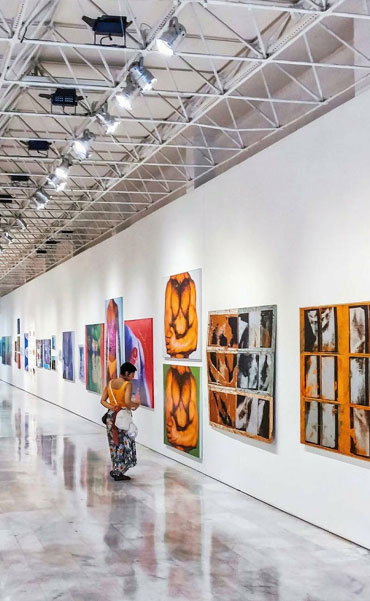 Exhibition Manangement

If you are planning an exhibition and the question of Exhibition management arises, then do call us. We are a multi-faceted company, who are masters in tasks related to budgeting, marketing, security, and site selection. We help build contract with service providers, develop event floor plans, and find overnight housing for participants, showcasing the best in Exhibitions & Trade Show in India.

We provide opportunities to Exhibitors to target the Indian market. We provide tailored show plans that fit into the corporate marketing strategy considering the target audience & your budget.

For us putting a tradeshow together means, we take care of the details, so that you can just be laid back. Being detail-oriented is definitely our plus point. Be it a commercial exhibition, trade fair, a travelling exhibition, an auto expo, photography, painting, art exhibitions or museum exhibits. We make trade fairs events, trade ex-positions, business trade & book art exhibitions happening.
As Super successful exhibition managers we know the importance of developing a meaningful theme or message that ties into your strategic marketing plan and that will guide your promo-tional decisions. We know and understand your target audience and also plan different promotional programmes. We as exhibition managers have mastered the art of managing your time and delivering in your budget. We believe in an organised performance, and are open and willing to try different approaches. If you are looking for variety with a great outcome, then think Radiance Vision. The one you can count on.