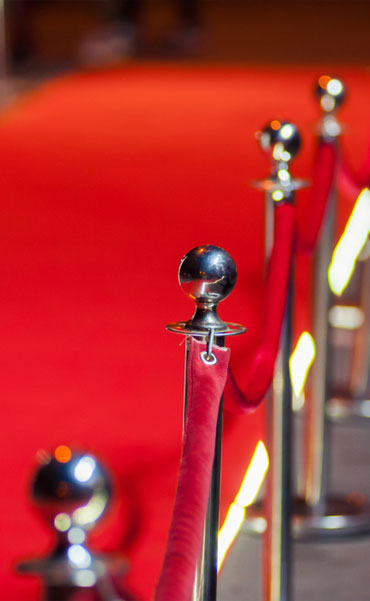 Celebrity Management Company
Celebrities, you can hate them, you can love them, but you cannot be without them. And if you are looking to add glitz and glamour to your events then you just cannot do it without celebrity management companies. And if you are looking for celebrities then Mumbai is the place to be. Radiviz or Radiance Vision is one of the top celebrity management companies in Mumbai. While a lot of celebrity management companies are present in Mumbai, a very few of them have got personal contacts with the celebrities.
Radiance Vision is a celebrity management company that has got celebrity managers who have personal relations with the celebrities in the film, television, sports and the fashion world. As the top celebrity management company in Mumbai and Navi Mumbai, we can assure you of the best rates in the industry.
Our Service.
Our Confidence.
The reason we are confident of being the best celebrity management company in Mumbai and Navi Mumbai is that we have been associated with the entertainment and the sports industry for more than one and a half decades.We are promoted by a group of people who have been associated with the media business for a very long time.
Our Promoters
The promoters of the company have had the honour of being advisors to a number of celebrities on various forums and have hence formed personal friendships with various celebrities.
Core Business
Celebrity management is one of the core businesses of Radiance Vision and being based in the entertainment capital of Mumbai, we are sure of our ability to deliver on every promise that we make.
Our Skills
Working with a professional event planner will ensure that every detail is perfect and that the planning will fit within your budget. As a successful event consultant, Radiance Vision has an extensive resource database of industry partners that are true craftsmen in their categories to ensure everything is executed as expected.
Resources and Manpower
90%