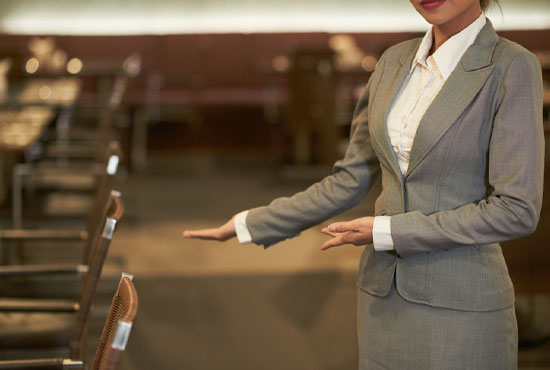 What we do
We provide the best of hosts and presenters for your event
Hosts & Presenters
From Banquet halls to Boardrooms. Conference to Caterers you name it. We provide it. We help in Gala Dinners & Group Bookings.We pro-vide promotional guys and girls , hostesses, ushers who will be of good service to you.Incase you are looking for promoters, exhibition and conference staff, we are there to assist you.
Event Planning
Working with a professional event planner will ensure that every detail is perfect and that the planning will fit within your budget. As a successful event consultant, Radiance Vision has an extensive resource database of industry partners that are true craftsmen in their categories to ensure everything is executed as expected.
Welcome to The Radiance Vision
Our quality of service assessment involves controlling and managing resources by setting priorities for specific types of clients and projects.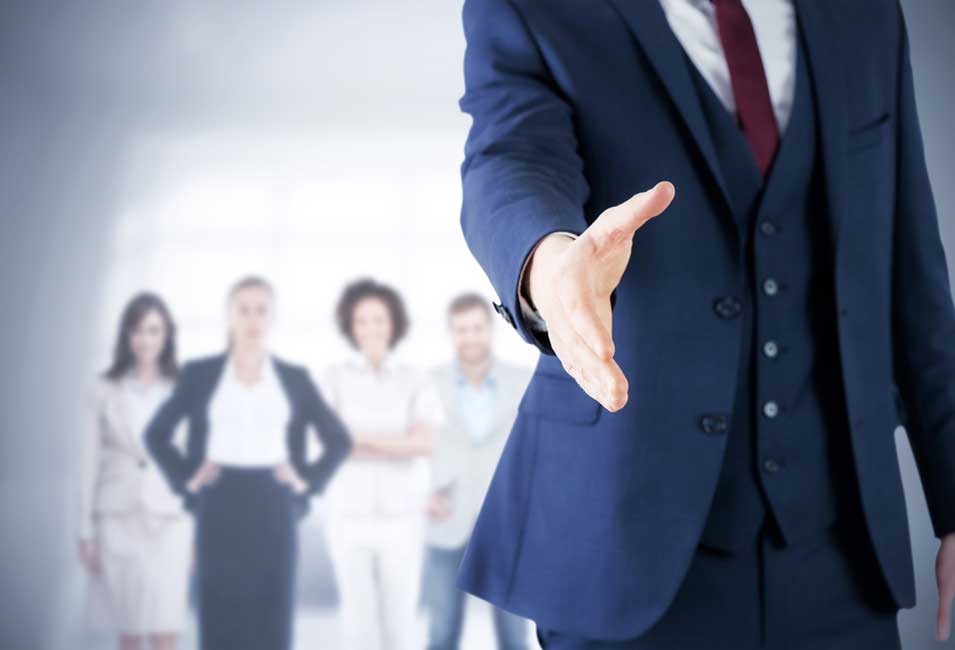 Hire Event promoters and event hostess
---
Who is an event promoter ?
Someone who is in charge of the marketing and promotion of events such as concerts, conferences, speeches, festivals, and athletic events is known as an event promoter. These persons usually operate as independent contractors, however they may also work for a specific company on occasion. Event promoters typically have a good understanding of marketing methods and utilize them to draw greater attention to an event organizers, which may aid their client organization's commercial goals by increasing attendance.
Why do you need event promoter / event hostess?
Do you have a high-end sporting events in mind, such as a product launch, a conference, or a business meeting? As an event organizers, you have a lot of obligations. However, reading this post will provide you with 10 compelling reasons why you should engage experienced advertising personnel to make things easier and more pleasurable.
Let's get started with your obligations straight away:
Make the finest first impression on visitors by projecting a positive, lively, and proactive picture of yourself or the product you're selling.
In a nice and casual setting, make everyone feel at ease.
How can you accomplish these two critical goals in a single action? Simple: engage a marketing staff to take care of all of this and more!
Let's take a look at who promoters are and what their responsibilities are.
What they do and who they are?
What exactly are event promoters? What exactly do they do? This experienced event crew will assist you in interacting with your visitors in a warm, polite, and competent manner thanks to their presence, engagement abilities, and understanding of the locations and marketing themes.
Promo personnel are the most important professionals responsibilities in the event industry: men and women with specific abilities that make them always loved by other events visitors, who feel welcomed, cared for, and respected as a result of their efforts.
There are ten compelling reasons to hire one.
The 10 compelling reasons to invest in them are rather obvious. Let's get started.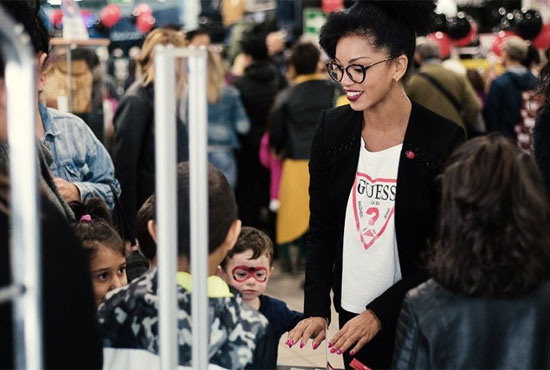 The event promoters and crew are well-dressed.
Nobody can dispute that event employees and event promoters have features that make them 'well presented.'
They are typically intriguing individuals, first and foremost on a cultural level, with a nice and neat demeanor and assured audience connection.
Being 'well presented' entails being naturally cheerful, polite, courteous, jobs and discreet.
The promotional crew has a great personal approach.
Unlike other members of the events team, event promoters and promotional potential customers interact directly with your visitors, assisting them with all of their requirements.
What distinguishes them?
Their refined demeanor;
their helpfulness and willingness to assist;
their patience in listening to people's needs;
their adaptability to the topic and circumstances of an event;
Their job ability to function in a group;
Their quick problem-solving abilities.
The promotional crew has received outstanding training.
This second reason is intertwined with the first, since culture is not to be taken for granted and allows for extraordinary adaptability in a variety of situations.
From a product launch to a trade exhibition or even a medical conference, promotional and event employees find themselves switching gears. Every event takes place in a certain industry, with various visitors, and revolves around specific topics about which they must always be fully informed in order to be instructive and comfortable.
Staff from the promotional department can assist with the set-up of the booth.
Even before the event begins, event workers, promotional staff, and promoters might begin working. They may assist with the preparation of gift bags, the distribution of pamphlets around the exhibit, and the preparation of any samples. To handle food and beverages properly, most professional promoters have a Food and Hygiene Certificate Level 2. Furthermore, the World Health Organization has instructed them all on how to keep themselves, their customers, and the audience safe from the hazards related with Covid-19 big gatherings.
Promoters are the ones who make people want to participate.
Do you want your visitors to try something new?
Do you want people to visit a certain region of your booth based on a theme?
Event personnel, promotional models, promo girls, and promoters will
know what to do in all of these experiential marketing circumstances, pushing your guests to connect with your business (with no pressure, by just being friendly, experienced and outgoing)
Data collection can be done by promotional employees.
Do you want to collect all of your visitors' information before they leave your booth? With good manners, courtesy, and a nice grin, a promoter can do this!
Are you familiar with the distinction between a promoter and an event hostess?
To choose the perfect event host or event hostess for your needs, read our in-depth examination of event hosts and event hostesses.
Event hosts and hostesses greet guests, translate into other languages (although not to the level of a professional interpreter), and manage the crew. Let's look at their responsibilities and how they vary from promoters.
Guests are greeted by event hosts and hostesses.
When attendees arrive at the events site, it is the event organizer's obligation to make them feel welcome. At the door, event hosts and event hostesses greet guests and offer any essential information to ensure that their experience is memorable.
Additionally, event employees might deliver event items, gadgets, freebies, corporate presents, and literature to attendees.
Foreign tourists can be helped by event hosts and hostesses.
The Event Staff has a valuable asset: they are multilingual and can assist you in communicating with international clientele.
Event personnel can speak three or four languages in addition to impeccable English.
Tour leaders can be made from event staff.
Getting people from one place to another? Event hosts and hostesses, for example, are confident in their abilities:
When the event lasts many days and visitors must return to their hotels at the end of each day, event employees can act as tour guides; event hosts and hostesses will be the first to greet your guests at the airport and direct them to a pre-arranged cab or shuttle.
The post-event is managed by event hosts, event hostesses, and promotional personnel.
As we said before, promotional workers may be on your side even before the events begins. This agreement applies to both event employees and promotional staff at the conclusion of the event.
Both professions are capable of dealing with the following situations:
wishing visitors farewell and sending them to the exit
Collect event feedback and client satisfaction, for example by conducting a survey; award attendance certificates; and, before departing, clean up the meeting rooms or exhibition stand.
For all of the reasons we just outlined, depending on a professional event staffing service to choose the proper profiles on your behalf is not just a winning option, but also efficient and strategic.
What is the difference between and event promoter and event hostess?
A girl or a guy who primarily serves as an image model at trade shows, events, congresses, and conferences. Her job is to represent the firm, for example during a trade show, or to greet and enlighten the people in attendance. The Hostess is in charge of welcoming, support, and help throughout the event, and she is also one of the brand's key faces. This profession frequently necessitates a strong presence as well as some physical and personality requirements that are far less stringent than those required to become a model. The capacity to interact to and communicate with a variety of interlocutors, many of whom are foreigners, is critical: professionalism, proactivity, and civility, as well as knowledge of one or more languages.
A person who deals with "promotion," as in conveying a brand, a product, or a service in order to boost sales. It is mostly used in business settings and is not examined for physical or aesthetic standards, despite the fact that ease and simplicity are critical for better communication with potential consumers. Unlike the Hostess, the Promoter must interact rather than welcome. It is, in reality, a professional figure participating in Operational Marketing and Proactive Engagement activities in order to assist and encourage the sell out via direct contact with the public.
Another major distinction is age: corporations often prefer girls and boys of university age for hostesses and stewards, but there are no age restrictions for promoters, however experience and know-how are sometimes favored because they are linked with credibility and trustworthiness.
In essence, working as a Hostess and Promoter is not difficult: knowledge, enthusiasm, and professionalism are still required for individuals who wish to engage in any promotional activity that involves public contact.
How do you start your career in event promotions?
Internally and externally through contractors, marketing teams may contain multiple specialized jobs with specific expertise. An event promoter might be used by a team to market a function or event, for example. An event promoter assists businesses and organizations in attracting attendees to their events by defining the target audience and developing marketing methods to reach them. To assist you in pursuing this interesting and fulfilling job, we cover what an event promoter performs as well as the steps you may take to become one.
How much do event promoters cost In Mumbai?
Event promoters cost anywhere between 500 rupees to 2500 rupees a day. Female promoters cost more than male promoters and hostesses cost anywhere between 2500 to 4500 or even more