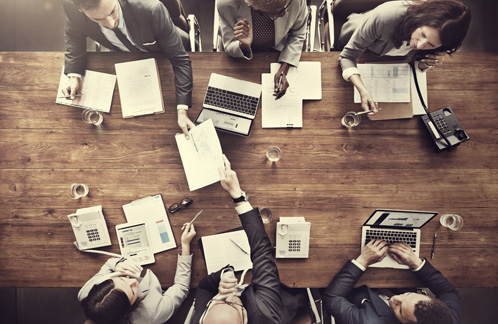 Organizing a corporate event brings a lot of stress, strain and sleepless nights for the people working in an event management company.
Coordinating an event needs a lot of hard work regardless of whether it's an executive leadership forum or an annual conference.
It could even be a team building tour to an undiscovered region or a remote event. Also, the person planning it may already be a full-time worker with limited time to coordinate the event.
That's where an event management company in Mumbai i.e. Radiance Vision comes in with its 360-degree scope of destination management experience. Now, let's look seven things a Radiance Vision can do for you.
Create your program from start to finish.
Organizing, managing and coordinating an event is at times very challenging. Some of the strategic activities include venue finding, venue booking, menu selection, floral decoration, sound and lighting system, equipment rentals and much more. It becomes difficult when you are putting these things together in a region where you are not based. However, the Radiance Vision can design your program in a manner that suits both the location and your objectives. The reason is that our professionals are creative planners and detail-oriented implementation experts. They will not only create a draft program, but they will guarantee that they deliver every last facet to perfection.
Organize all kinds of logistics.
It is a very time-consuming process to get the best deals from vendors and partners without compromising anything. A renowned event management company reduces your paperwork load so you have exactly the right amount of everything.
Ensure a flawless experience.
Radiance Vision will give flavor to the entire experience to the satisfaction of the attendees and guests. We may also decide to take the event crew on VIP tours to enjoy the legendary museums and places in the nearby locations.
Manage all vendors.
One of the most unrecognized but majorly critical strengths is that we control all supplies for you. We do so at ease because they have high purchasing authorities due to their many regular contacts. You will save both time and money. Also, destination management pros can differentiate a great vendor from a not-so-great one. You can work with a French DMC to enjoy some of the best supplies.
Handle accounting.
Contracts, communication, and questions can mound up quickly when you yourself are handling everything on your own. However, we deftly reduce the number of emails from venues, caterers, talent bookers, rental companies, bartenders, drivers, etc. We also keep an accurate track of all negotiations as the event date approaches. You don't need to worry yourself about when deposits are due and how to avoid extra charges.
Reduce cost.
We are not only outstanding negotiators but are also well-trained to multitask. That means there will be no substantial invoices at the end of the event. Instead, there might be savings across the board thanks to their negotiating prowess.
Give you a high Return on Investment.
After all said and done, what should matter most is the evaluation of the event from the attendees. With the right event partners rolling behind the scenes, you are guaranteed to receive a slew of high marks. If your objective is to impress your executives, hiring event organizers from Radiance Vision is a perfect opportunity to achieve that.