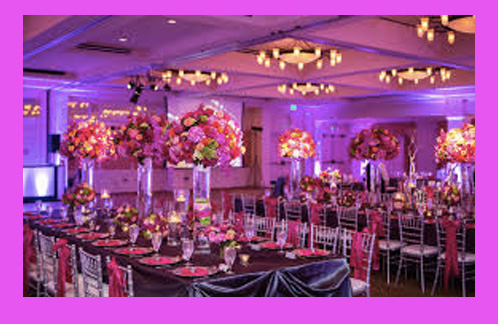 For your wedding to be a successful event it is not just you and your partner uniting but it also involves management and planning. Especially in India, where the wedding is not only about the marriage of the groom and the bride but there are other pre and post events as well which involve engagement, Haldi, Mehendi, sangeet,cocktail parties and reception. So it is not possible for the bride and the groom or their families to manage everything. Here the role of an event planner starts, where the planner not only plans the event but also executes it!
The planning of an event like a wedding involves:
Working around your budget: It is a myth that if you hire an event planner for your wedding you will have to shell out a lot of money. But in fact the agencies work according to our budget.
Systematic planning of the events: In today's world planning a dinner for your family is a big task so a wedding is next to impossible for finalizing the events dates to booking the venue. The planner takes care of all these things.
The right place to shop from :  If you are clueless from where to shop for your wedding not to worry as the event planner will not only help you but will give you great deals as they have tie-ups with the clothing stores as well as the jewelry stores
Arranging the vendors: In order to streamline everything from caterers to photographer an event planner will arrange the best for your event. It is important to get your work done from the right vendors who has been working in this industry for a long time and knows what we expect them to deliver.
Theme of the events: The planner will execute the themes close to your heart, so you can suggest them what you would like or leave it upon them to surprise you!
Assuring you the best memory: A planner will make sure that this day will be the best day of your life as your only duty left will be to enjoy your wedding!
We are from Radiance Vision. If you want your event to be successful then do contact us.