Event Planning is highly promoted and accepted in prominent cities like Mumbai.Many Event Planners fail to understand the importance of technology that can play a major part in Event Planning. Most of the event planners know about the technology that is available in the market but fail to understand it usages and beneficiaries that can be applied in the business. If event planners are unable to recognize technology as an advantage in their planning then undoubtedly, they will be discarded by the Event Planning Industry.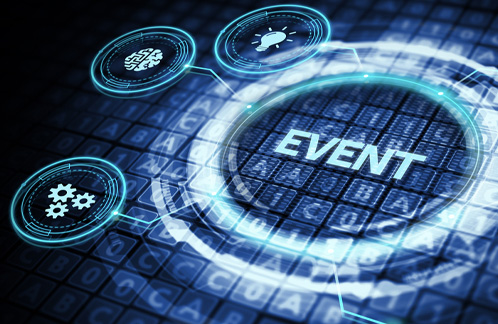 So, to elucidate the usage of technology in Event Planning, here are some points which can be kept in mind while planning an Event.
Use of Social Media for Promotions: Update your social media handles about your upcoming events. Make attractive posters and click pictures of the ongoing work and build an impression of excitement in your followers' minds. Also, keep a mention of special guests and fascinating activities that will be a part of your event. You may also create a pre-event video and post it on every social media platform. Also, you can promote your events through E-Mail Marketing.
Make your Event details available on Electronic Media: In spite of providing your details only on print media, make it available through a PDF file which could directly be downloaded from your website or could be forwarded by providing the link of Google Drive (you may upload your file on Drive and then turn on the link sharing) on various Social Media Platforms. This makes the public aware about your upcoming events. This process can be used there also where you have limited attendees to attend the Event and you need to distribute your information just in that limited group of attendees. Also, sharing through this media keeps the information safe and there is no fear of misplacing the data which is possible in the case of printed media.
Launch your Events Virtually: Sometimes, many people who are interested in your event can't attend your event due to many reasons, so, widen up your approach. This is possible only when you launch your event on an Online Platform too. You can give an access to your Event through videoconferencing or webcasting. Also, you can accept your registration/entry fees through various online payment modes.
Live Streaming: Live Stream the progress and updates of your Events which will engage your audience very effectively. It's a method of promotion which could be advantageous if utilized in an efficient manner. Also, this will lead to the significant change in your number of attendees.
Robot Attendants: Robots can be employed to attend the attendees which eliminate the need of Human Workforce. These are trendy and are more efficient. Once they are assigned with a task, they will accomplish it without a fail and the way they are asked to do so.
Feedback: Feedback can be made available easily by the attendees through the medium of technology. Either they can directly message you on your social media handle or update it on your particular apps. It's so easy and feasible.
ADVANTAGES OF TECHNOLOGY USED IN EVENT PLANNING
Time Saving: Information about the Events can be scattered in a wider audience through the media of social networks. This is a time effective method to promote and distribute your data in large masses. Also, there are many Event Planning softwares available through which you can easily manage your work in a lesser amount of time.
Supervising Costs: Technology helps to keep a detailed check on the costs and manages the budget without the involvement of human calculations. This supervises and monitors the overall costs in an effective and efficient manner.
Ease in Communication: Through technology, communication among the team becomes easier. Instead of phone calls and meetings, you can contact directly over e-mails and other chatting applications. Also, the transfer of information about the Event to the attendees can be made possible through this media.
Promotes Collaboration and Teamwork: Through technology, every individual could work within collaboration at the same place and at the same time. There's no chaos and there's a proper delivery of information.
Avoidance of Human Errors: When technology comes into scene, there's an avoidance of human errors in the overall planning. Every aspect is managed and directed towards one goal and that is making the event a successful and a memorable one.
Accelerates Revenues: Technology widens the reach of an Event and its required information which leads to increased sales of the passes of your Event.
Day by day, technology is pacing its growth in every industry and so in Event Planning Industry. Planners who aren't aware should wake up and pace up with the increasing competition by availing the benefits of technology in Event Planning.